Resuming private chef services during COVID-19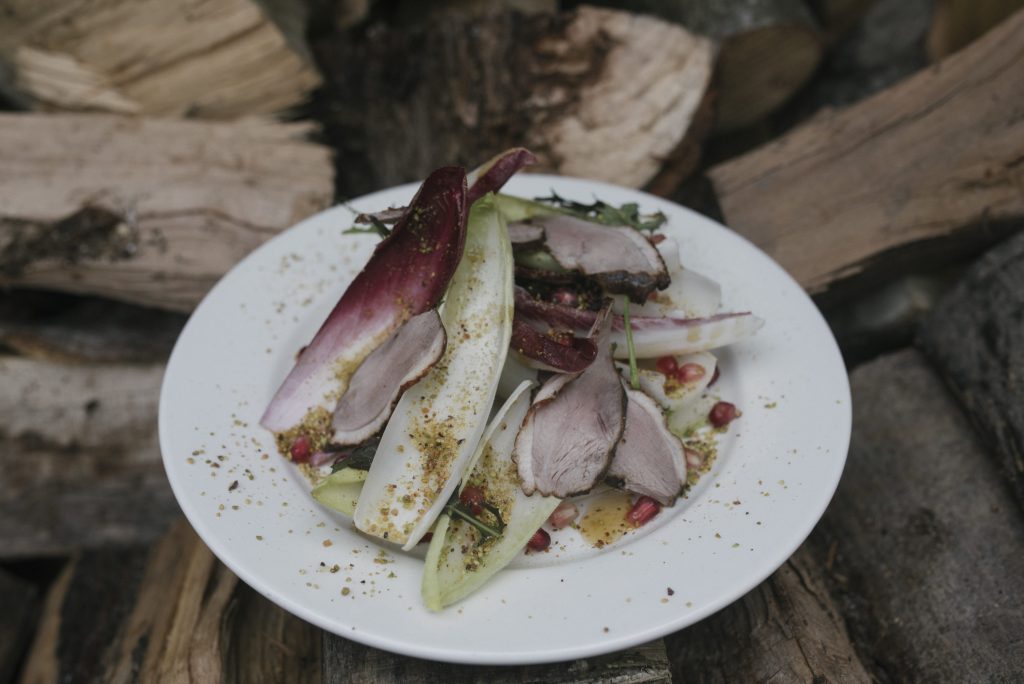 The prospect of restaurants opening again on 4th July is really exciting. We're so happy to see our fellow food businesses reopening after such a difficult time and can't wait to get back to eating at our favourites on the Bristol and Bath food scene.
However, we know that eating out is not going to look the same for quite some time, and for many people, heading back to restaurants isn't something they want to rush back to quite yet. This is why we have spent some time evaluating our private chef service so that we can offer COVID-19 Secure solutions for those who would like to dine at home.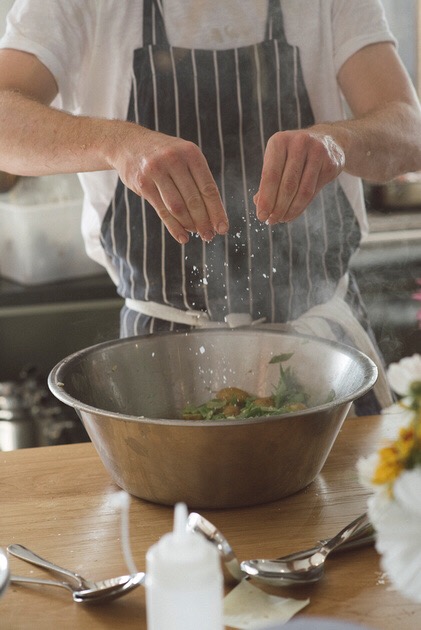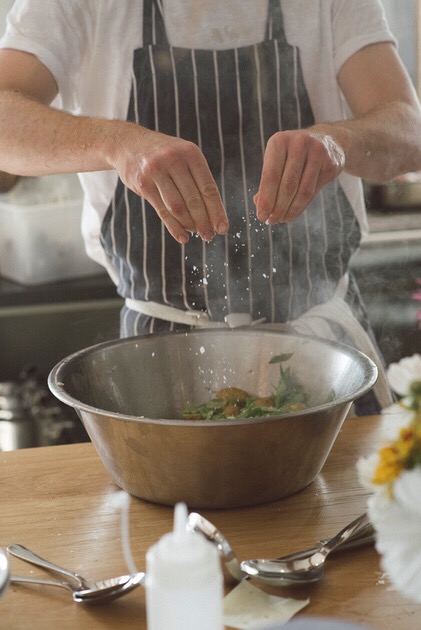 If you have a celebration coming up or are just fed up with doing all the cooking, we are delighted to offer at-home private dining where we can bring the restaurant experience to you.
Our chefs cover the area around 25 miles from Bristol so that includes Bath, Wells, Cheltenham, Gloucester, Chepstow, and much of Somerset, Gloucestershire, The Cotswolds, Wiltshire, and South Wales.
Samples of our private dining menus are available here, but what we do best is to create something completely bespoke to you. Our chefs have experience across a huge variety of cuisines; Pete for example has worked in Singapore, Argentina, Norway, and South Korea and often uses influences from around the world to recreate clients' favourites. We can tailor your menu to personal tastes, themes, and dietary requirements and adapt the service style to suit your guests. From a relaxed back garden barbecue to a seven-course tasting menu, we can suggest dishes that will delight everyone.
The safety of our clients and staff is of paramount importance to us. We have a five-star hygiene rating already and the additional arrangements we'll be putting in place for the current COVID-19 situation include the following:
Guests might need to briefly retire from the table for service and clearing to ensure appropriate distancing. Our chefs will direct you so this feels as unobtrusive as possible.
Chefs will need a cleared space to work in and will be unable to shake hands or hold conversations closer than the current guideline distance.
Our chefs require a private space to change in and out of their whites.
Chefs are not legally required to wear face masks but are more than happy to do so if it would make you feel more comfortable. Additionally, scrupulous hand hygiene is superior to wearing gloves, but our chefs will wear gloves if you prefer. We will discuss your preferences in advance.
We're happy to talk through exactly how this would work in your home.
Please do get in touch to have a chat about what we can do for your next at-home dining experience.