Planning a marquee wedding?
We love a marquee event at Q&W HQ. Our super-creative clients have planned summer parties and outdoor weddings that wow us every time. And with our background in festivals and large-scale site-specific catering, we've got tent-loads of knowledge to share.
Writing this in the midst of coronavirus lockdown we've noticed a recent surge of interest from couples planning weddings in private spaces. We know that established wedding venues have gone above and beyond to try and fit two years' worth of weddings into 2021. Virtual show-rounds and online wedding fairs are wonderfully creative adaptions to the current restrictions. But the appeal of having total control of their date and their space is really important to many of our clients right now.
If you're lucky enough to have access to a spacious garden or friends with farmland, we'd love to help you move from a spark of an idea to putting solid plans in place for an outdoor wedding.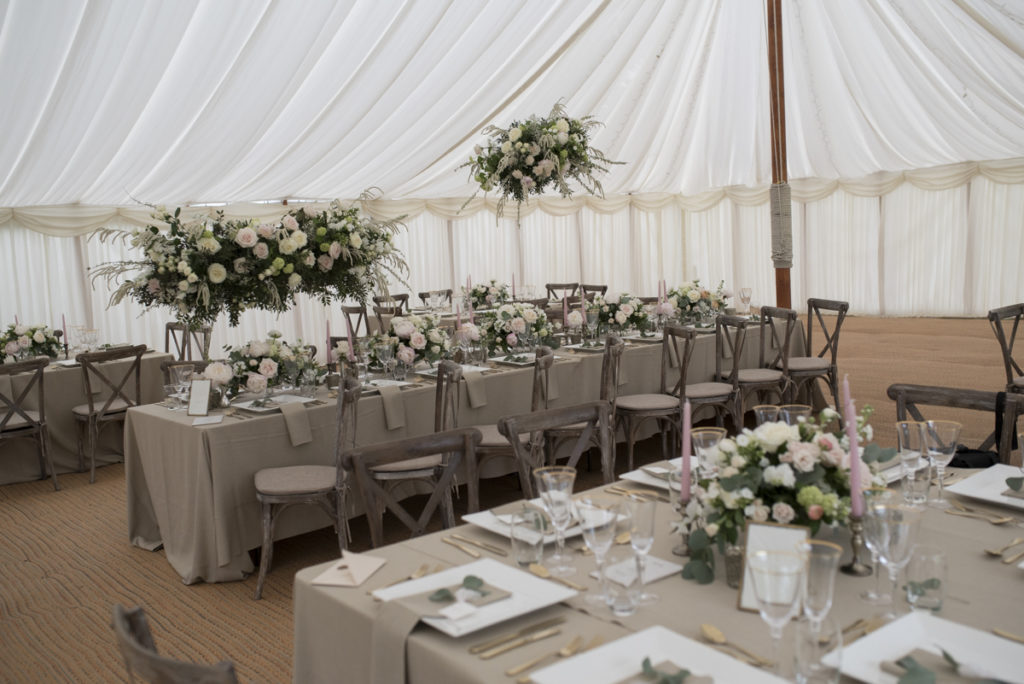 THE BASICS
What do I need to start planning a marquee wedding?
The idea of planning a marquee wedding from scratch can seem pretty overwhelming. You can approach suppliers with a fully-formed plan or let us expert suppliers guide you. A date, a rough schedule of your requirements as well as estimated numbers is enough to get us working on quotes and ideas.
A great planning tip from a catering perspective is to hold your tasting on the property if you can. Maybe involving the owners if that's not you! Then we can talk through the logistics and view the area where you're planning to put your structures.
SPACE
Ask yourself how you want your day to run and this will inform the way you plan out your spaces. Are you having an outdoor ceremony, a reception in a certain area, a dancefloor, a chill-out space? Your marquee hire company can advise on how to create internal zones for drinking, dancing and eating and we can talk through how the food will be woven through the day from canapés to cake-cutting. Use a space-planning tool to work out where the functional aspects such as toilets, skips and generators can be easily accessible yet not on show.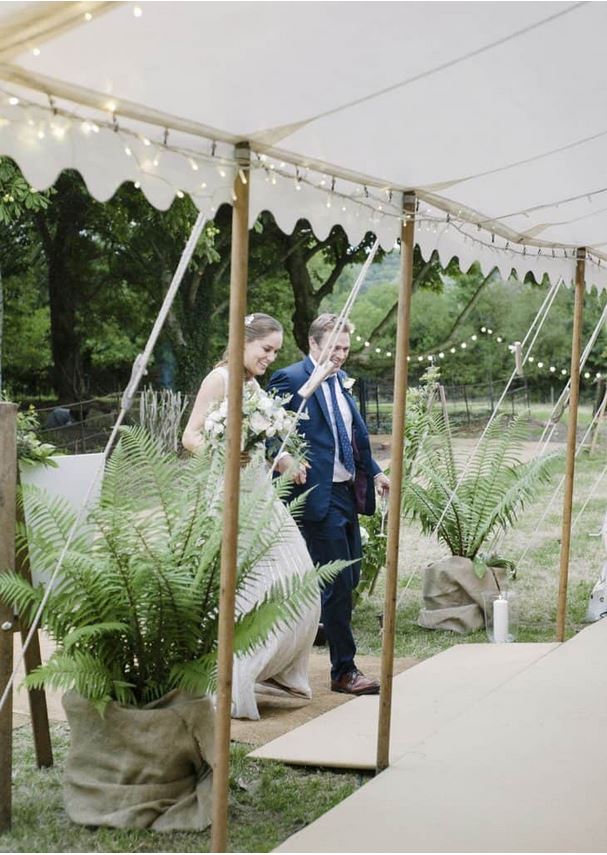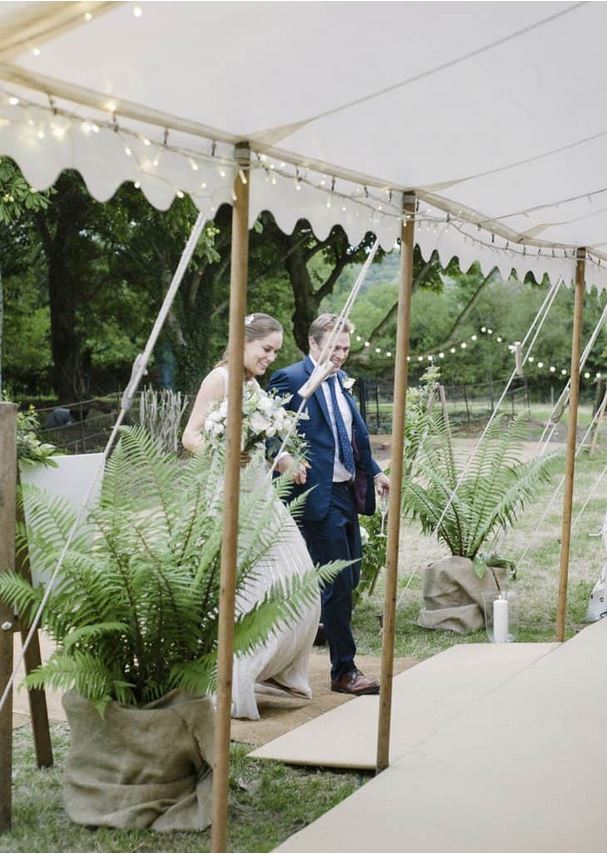 STYLING
It's a blank canvas – all yours to create your own DIY wedding. The most exciting aspect of a marquee event. We've seen so many styles in yurts, tipis and classic marquees from high-end luxe to rustic festival vibes. Your style will be completely personal to you – our only advice could be to embrace colour! A tented structure can take bold patterns, exuberant florals and bright colours beautifully.
ACCESS
What is the biggest vehicle coming on site? The swing area as well as size must be considered. Can we get our fridge van to where it needs to go? What about the skip lorry and the loo hire? Consider when suppliers need to arrive and leave; if access is restricted, they might need timed slots. Also, will your routes stand up to bad weather? Getting a long wheel-base van out of a muddy field is much easier if someone's brought in hay and old pallets – just in case!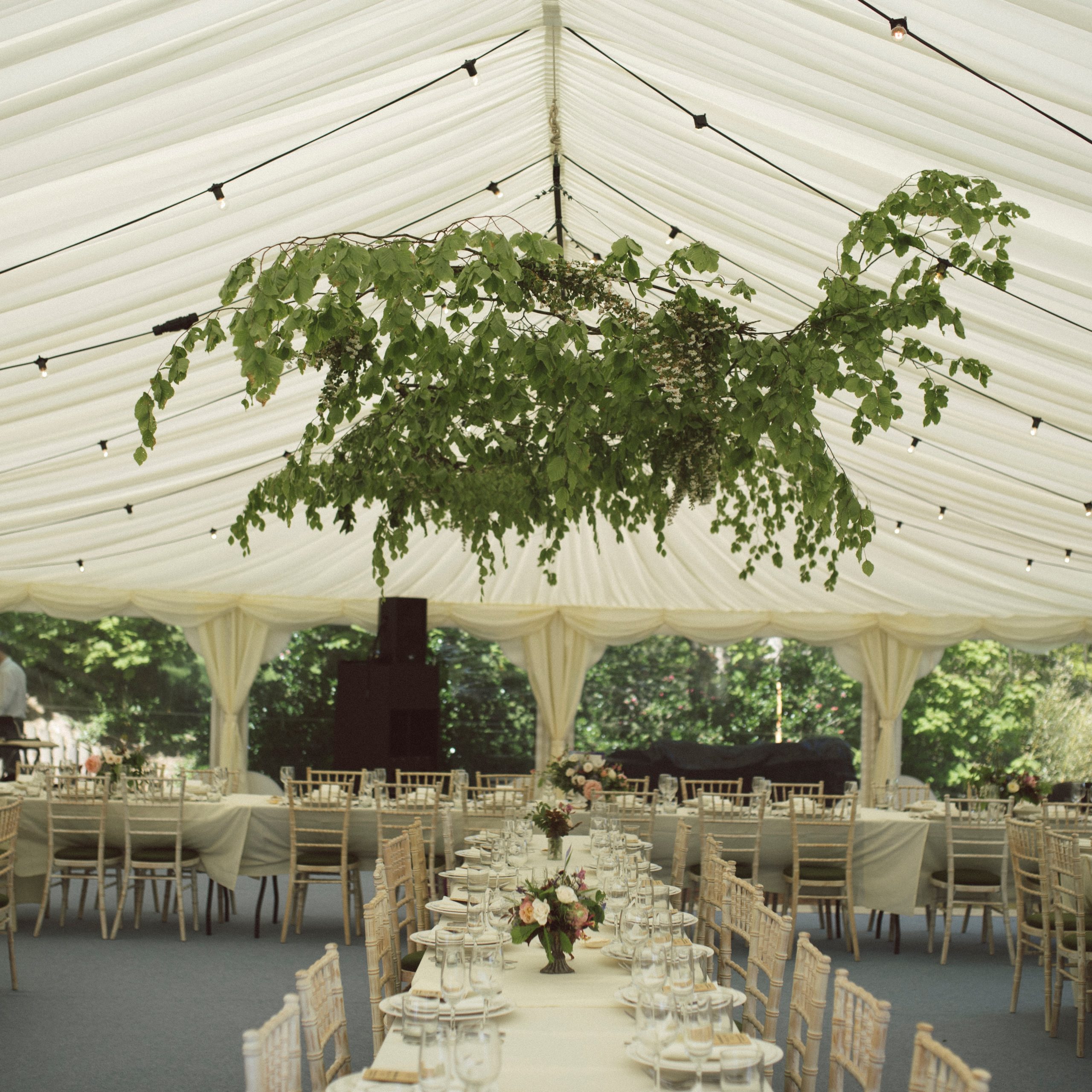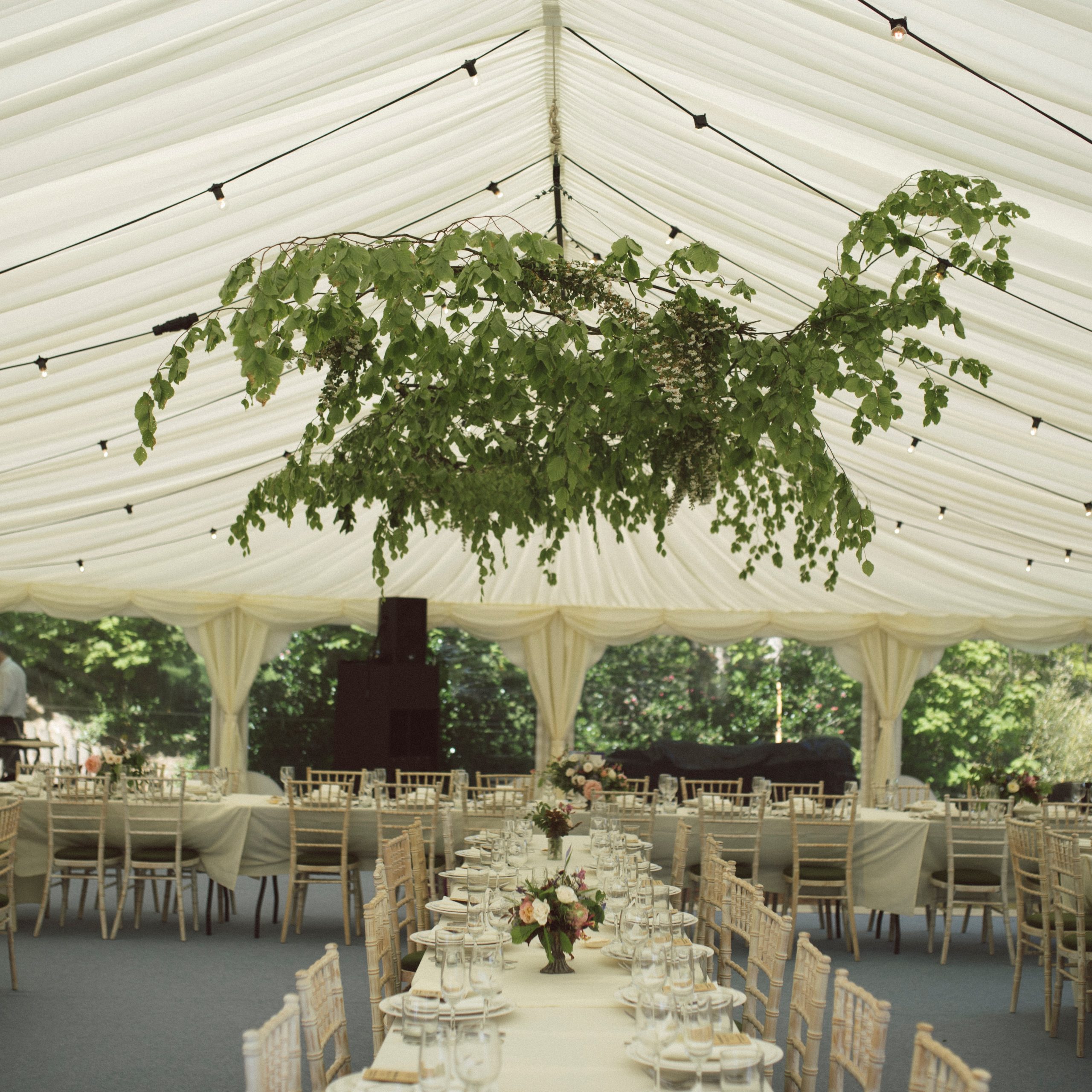 LIGHTING
There are so many options for your marquee space from candle light and chandeliers to festoon lighting, uplighters and pendants. But don't forget your functional spaces (especially the kitchen please – we'll be working long after it gets dark!) and your outdoor areas. Car parks sometimes get neglected lighting-wise, so help out your guests returning to their cars through a bumpy and unfamiliar field with some pathway lighting and clearly light up the exit gate to the road. 
WASTE
Not a sexy topic. But while an established venue will tidy away and dispose of your waste, what will happen on private land? As caterers we'll take away all our food waste and packaging, of course. We can arrange a service for removal and recycling of drinks waste if you're buying in your own alcohol. But do you have a plan for everything else? A tactically-placed skip can be extremely helpful and your marquee crew will have some good ideas about where to store items for recycling.
FOOD
Obviously our specialist subject! We love how flexible marquee wedding menus can be. From a formal plated tasting menu to relaxed sharing boards, bowl food, or a gourmet barbecue, anything's possible. Our field kitchen will be tailored to your menus and we can change up the style from day to night with an on-trend selection of evening food ideas. Having the ability to hire furniture to compliment your style exactly is a huge bonus. Ask us about how we can source produce from the area local to your property – we also regularly incorporate ingredients from farms on which our weddings take place. Have a look at our menus here for some inspiration or get in touch if you'd like us to create a menu bespoke to your shared stories or dietary requirements.
WET WEATHER CONTINGENCY
Rain does not have to ruin a marquee wedding. Some of our favourites have been in the pouring rain and that's because the clients have had the foresight to keep their plans flexible and extra marquee space on hold. They made their inside spaces multi-purpose by putting clear turnaround plans in place. They kept their guests warm, dry and entertained. Most importantly, they didn't let it affect the joy of their day.
TEAM
Having a group of experienced suppliers will make all the difference. Our advice is to bring them in early so you can benefit from their knowledge in the pre-planning process and help you keep logistics on track. The marquee company themselves are the obvious to help you work out what's possible in your space but other suppliers will be key in interpreting your vision. Can you choose a florist who knows how to wow by using the height in tented spaces? Does your caterer have experience of creating your perfect menu for a hundred guests from a five-metre square catering tent?
Definitely consider hiring a wedding planner as unlike a formal venue you won't have anyone to co-ordinate suppliers on the day. Some specialise in creating events in marquees and private spaces; drop us a line for a recommendation as we know some awesome planners.
So feel free to get in touch and tell us your marquee wedding plans. Haven't got access to a big outdoor space? Drop us a line and we can suggest some cracking blank canvas locations for pitching a marquee.