Will COVID-19 take the Merry out of Christmas? Three caterer tips for planning a company or family party in 2020
We're not sorry to be talking about Christmas in July. Usually it feels like the last thing anyone wants to contemplate while sunning ourselves on holiday or living our best summer festival lives. But 2020 isn't a usual year and we want to be as prepared and creative as possible to help our private and corporate catering clients explore their options.
While it's clear that no-one knows what guidelines and restrictions will be in place by December, we want to help our clients plan for every eventuality. In an ideal world we'll be out of lockdown – circulating the canapés at company Christmas parties and creating menus to celebrate big winter weddings in Somerset, Bristol and The Cotswolds. Fingers blooming crossed… But in reality, we know that the festive season is probably going to look quite different.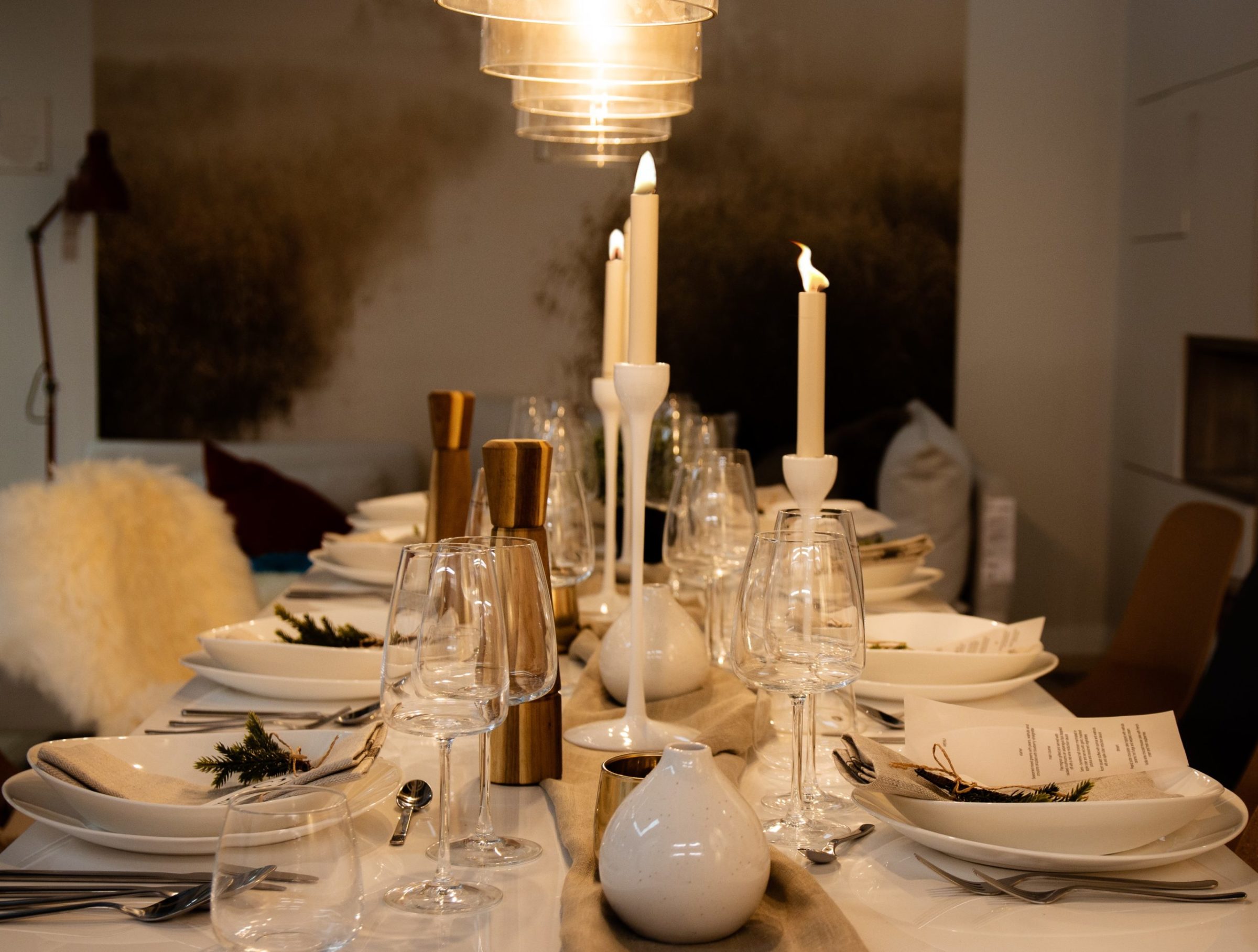 Whatever the restrictions might be, Christmas isn't cancelled and we are flexible enough to be able to incorporate the most up-to-date guidelines in our plans so you can celebrate in the safest, most appropriate, and thoroughly delicious way. For those tasked with working out what a company or family Christmas party might look like this year, we have a few words of advice:
Hold a date with your potential suppliers anyway, and clearly establish what their cancellation or postponement policy is. And keep talking! We're reaching out every day to our Bristol and Somerset event catering clients to discuss how the changes in government guidelines will affect their plans.
Communicate openly with your guests. With our lengthy experience in in-house corporate events, we know how important it is to send out a save-the-date to employees to create excitement and lift morale. In uncertain times a Christmas party invitation feels like a little bit of faith in the future. It's fine to say that you don't know yet what the format will be.
Work out a worst, middle, and best-case scenario. Based on the number of guests you need to entertain, how do you want your celebration to look and feel? Your suppliers will be able to advise what will be possible with a variety of circumstances. We are talking to clients to suggest how Bristol Christmas party catering in might work for them. For example, if it's back to full lockdown again we will work with online and Zoom party specialists; creating innovative solutions to incorporate seasonal fine dining for home delivery. Think 'Come Dine Without Me' – it's a LOT of fun. If restrictions lift slightly, several smaller, linked celebrations might be possible and we can cater for smaller groups in different locations on the same date.
We don't know what kind of event catering Christmas 2020 will bring, but we'll make sure that whatever happens, it's absolutely delicious. Feel free to get in touch with your initial plans and ideas and we'll advise what might be possible.
Main photo credit – a Winter sharing feast at the always-glorious Always Sunday House, photography by Susie Slemen