Hiring a caterer for your private party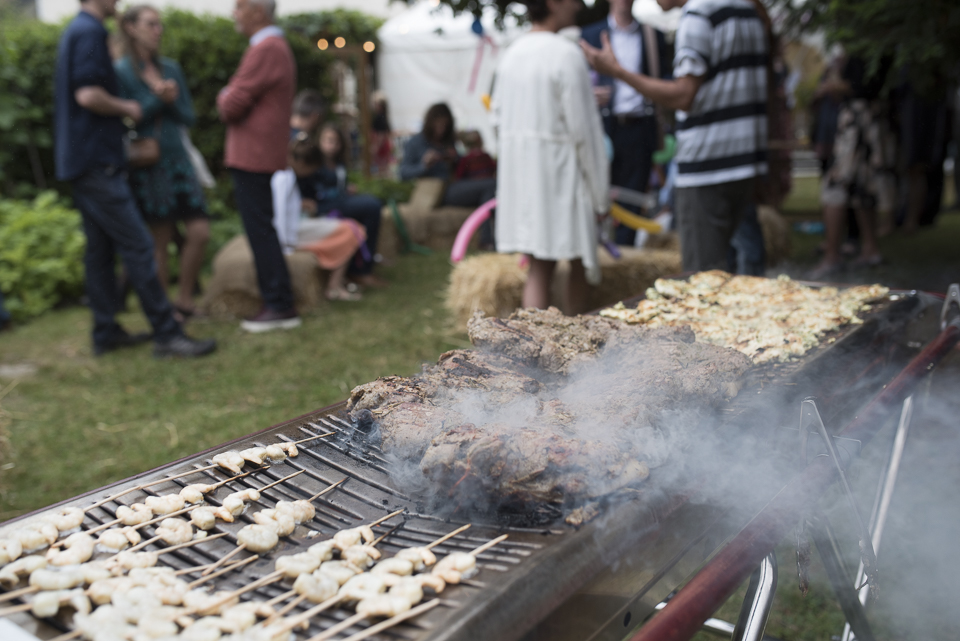 "I can't wait until we're all back together again"
Whether we're talking to clients, friends or family, we're hearing this again and again. And we feel it too. The last year has mostly kept us apart from the people who mean the most to us, and now that Covid-19 restrictions have an end in sight, we're all planning our reunions.
The last fortnight has seen a surge in summer party catering enquiries from across Bristol, Somerset, and The Cotswolds from clients who want great food to be at the heart of their family parties. And after a year of cooking at home, they want someone else to handle the food duties. So we thought we'd suggest some ways of incorporating outside catering into your get-togethers.
"What can a caterer do for me?"
As much or as little as you need!
If you prefer the contact-free approach, we can deliver delicious, seasonal, plentiful meals that are easy to store and re-heat. Another option is to choose a grazing menu that we deliver in recyclable or compostable serving trays.
As restrictions ease, we can offer full service private dining catering in your home or holiday let. If you're hosting a dinner party or family meal, we'll take care of the whole thing. Our chefs will give you the benefit of their beautiful plating skills before they serve, clear, and wash up – leaving your kitchen spotless. To create a real sense of occasion we can also arrange luxury table styling with options available from the best local florists and tableware suppliers.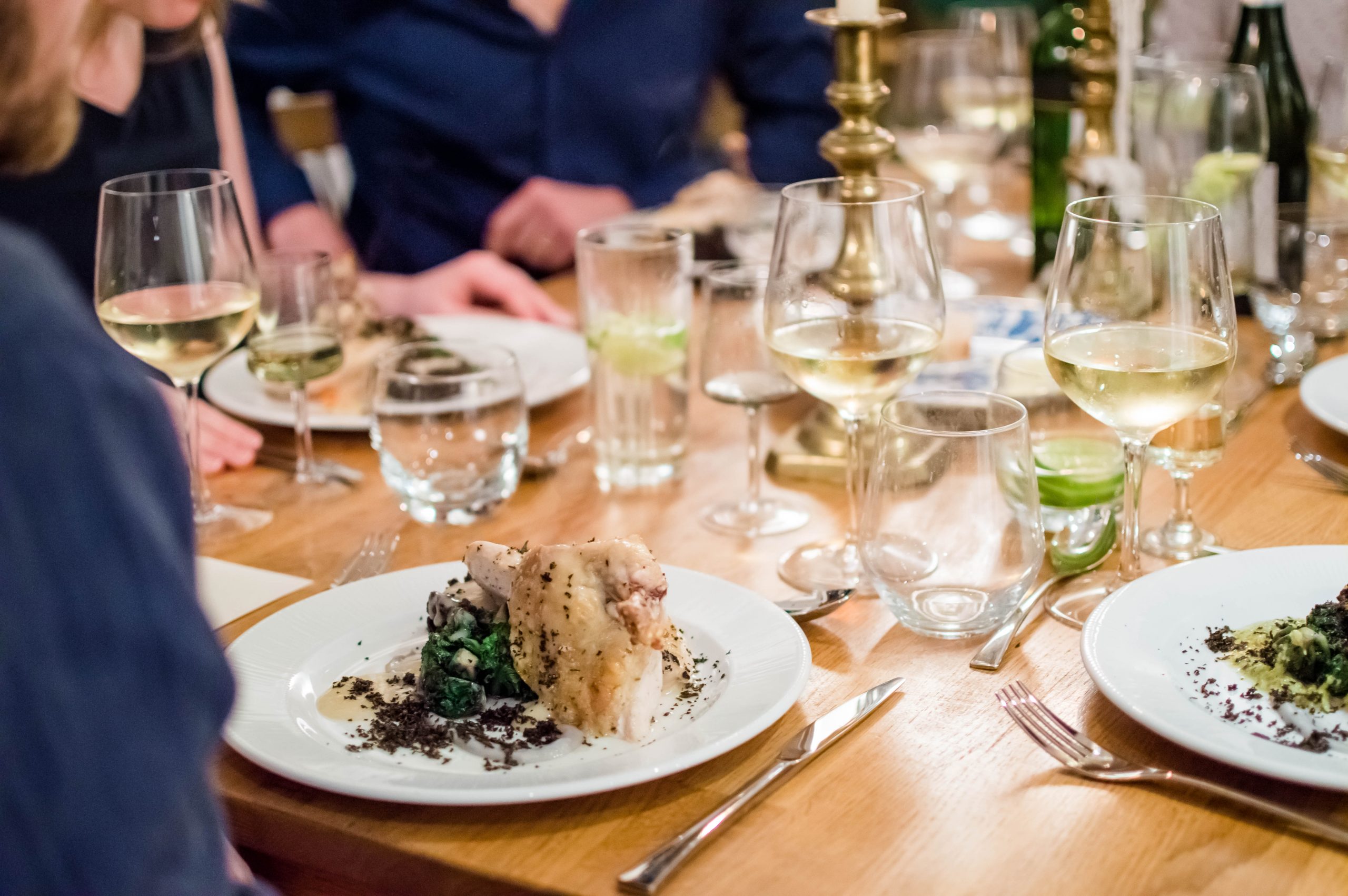 "I'm having a garden party, what are my options?"
The return to normality coincides with the great British summer (hurrah!), so barbecue catering is in big demand. Our gourmet barbecues are a great way to offer an informal, on-trend option. Definitely not your standard bangers and burgers, our barbecues are innovative, delicious, and use the best West Country produce. Options include 12-hour birch-smoked beef brisket with damson glaze and lots of vegan barbecue options like charred fennel with lemon gremolata. We'll bring the kit, serviceware and staff so you can relax with your guests.
Other outdoor options include our luxe grazing, an on-trend version of the good old buffet. Considering a cocktail party? We can provide the canapés and bar staff for a very stylish event.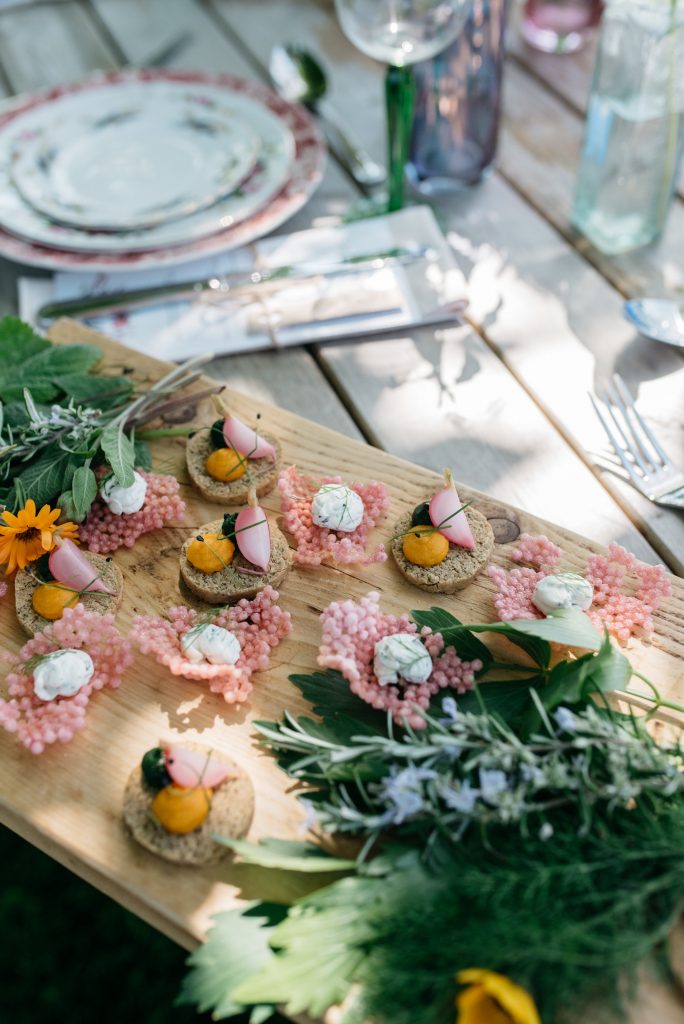 "Will it be expensive?"
A three-course plated private dining menu costs £42 per head. We think it's very competitive with restaurant prices, especially as you can provide your own drinks. The cost includes all the prep, transport and chef hire. For groups over ten we recommend hiring waiting staff too, but it still works out very reasonably.
For barbecue, buffet, or canapé parties, feel free to drop us a line for a no-obligation quote.
"What if the dates get pushed back?"
Of course, we're all keeping everything crossed that Boris' road map to normality sticks. But we have a realistic and transparent postponement policy in case dates change. Deposits are transferrable and we don't require numbers and full payment until seven days in advance for smaller events. We're happy to talk through our T&Cs so you feel reassured.
We cannot wait to get cooking again for all these wonderfully happy occasions. We want to help as many people as possible have a hassle-free and delicious family reunion. Dates are filling up fast from June onwards so please do get in touch to find out what we can do for you.